Fall is here and LDS members are looking forward to their ward's annual Primary program. This year, primary-aged children (4 – 11 years old) from all over the world have been learning songs and lessons in conjunction with the theme: I Know My Savior Lives. On a given Sunday, usually in September or October, each congregation will dedicate one Sacrament meeting to the Primary program in which the children will sing the songs they have learned this year and give their assigned speaking parts.
There is a lot of hard work and preparation from both the children and their leaders. Parents anticipate seeing their child give their part and sing the songs. Of course the children are adorable and you can almost always count on a little one shouting all the words to a song or another one who is happy to wave to his parents the whole time. But it's not just about learning all the words to the songs or if each child has her part memorized – there are much deeper purposes carried out by this inspired program. I will share with you three real-life, but probably unnoticed, moments that I have been a part of during my time in primary.
1. A child with invisible special needs overcoming challenges
I once taught a child that would run away from class and generally just struggled to be in primary. For so many reasons, it was hard for him to be present and to integrate with the other children his age. In the most loving and gentle of ways, I worked with him all year and saw slow, but steady progress. As it came time for the primary program, I didn't think he would be able to participate at all, nor did I think he wanted to. He was still assigned a speaking part and I kept a flexible goal that maybe he would sing a few of the songs. It turned out that he did want to say his speaking part and so I spent a little extra time helping him understand the step-by-step process of sitting up on the stand, walking to the microphone, and then sitting back in his seat. The day of the program came and I wasn't sure how it would work out. In my mind, I was going to watch his cues for signs of overstimulation and not force anything that he wasn't willing to do. He sang all the songs, sat with our class, and walked to the microphone to give his speaking part. My heart beamed as he showed me just how capable he was. I'm sure to everyone else in the congregation he looked like another five-year old, but that's why it was so special.
2. A child feeling the Spirit for the first time
This was me. Growing up, we didn't go to church very often and gospel principles weren't really taught at home either. The year I was eight, we attended church enough times for me to learn the song "A Child's Prayer" and for me to participate in that year's primary program. I remember how beautiful it sounded when we sang to everyone and how it made me feel peaceful inside. The words and the tune remained with me and became a source of strength I could draw upon when life has been dark.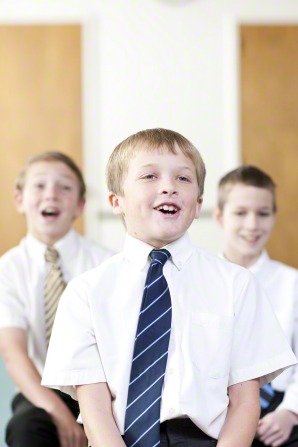 3. A parent hearing their child's testimony for the first time
Maybe this is a family who attends occasionally or perhaps this family was newly baptized. How sweet it is to hear your child sing and proclaim simple gospel truths. I sat by this person one time and saw the tears swell in his eyes as he listened to his daughter testify of her relationship with the Savior. I know his heart was touched for good that day and I was reminded of the truthfulness of 3 John 1:4 – "I have no greater joy than to hear that my children walk in truth."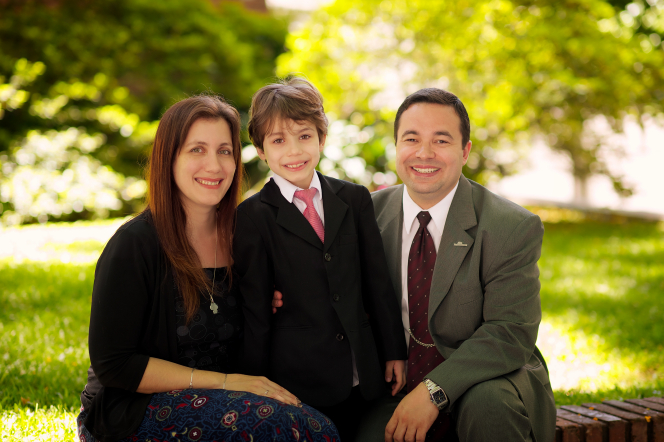 At this year's Primary program, as you listen to and delight in the meaningful (and sometimes silly) words that come from our children, I invite you to look past the cute and contemplate a deeper spiritual witness that radiates from this inspired program.
Jefra Rees is the wife of a loving husband and the mother of a young son with sensory processing challenges. She holds a Bachelor's Degree in Child Development and also has a Master's Degree in Early Childhood Special Education, both from the University of Texas at Austin. She has worked with children and families in a variety of settings, but her greatest work is that which is done in her own home
.